Gold standard hair reduction
Are you looking for a safe, results driven and affordable treatment for hair reduction? We use the latest Medical Grade Arion Laser Technology & the Fotona ND YAg Laser, a worldwide gold standard for laser hair removal. Our lasers can treat larger areas, making it faster and more comfortable . . . we can treat both lighter and darker skin types.
Dermaglow skin hair laser clinic Laser Hair Removal is a quality focused hair removal clinic run by Dr. Santpal Sangwan . who are  professional with a medical background. We founded our business with one goal in mind – to make laser hair removal effective, comfortable and affordable for every woman and man. We use the most advanced medical grade INITIA laser hair removal technology, providing highly effective permanent hair reduction results for the face and body whilst being gentle on the skin.
How does laser hair removal work?
light is emitted by the device, this is then converted into heat energy, damaging the hair follicle.
On average, it takes about 6 to 8 treatments to permanently prevent hair growth. These sessions are spaced between 4-6 weeks to ensure the safety of the treated area.​
Please note the treatment areas must be shaved thoroughly the evening before the appointment or the morning on the day of your visit.​
Laser hair removal is not suitable if you are pregnant, suffer from vitiligo, diabetes, herpes, keloid scarring, lupas, hyper pigmentation, skin cancer or epilepsy.
A RESULTS CHART EXPLAINING THE RESULTS DURATION FOR THE MOST COMMON METHODS OF HAIR REMOVAL
Dermaglow provides treatments using the new primelase HR platform which was developed based on the latest advances in aesthetic medicine in addition to all cocoon medical's expertise in the development of laser technology with the aim of providing greater versatility and precision in treatments. Its 3 wavelengths and the combined wavelength (810nm, 940nm, 1060nm) in one applicator means that all kinds of patients can be treated without limitation of phototype, hair type or time of year with the maximum effectiveness and security

USP (Ultra Short Pulse) technology is a technology designed by cocoon medical's R&D department to work exclusively with our laser. Primelase HR is characterized by being the only laser diode platform that makes a combination between SSL (Solid State Laser) and diode laser, achieving a mix of advantages: maintenance free, all skin types, Ultra Short Pulse duration and compatible with domestical electrical network. Besides, It has two work modes, static and dynamic, that enable the device to be suited to the individual needs of each patient and different spots.
Before and after photos of laser hair removal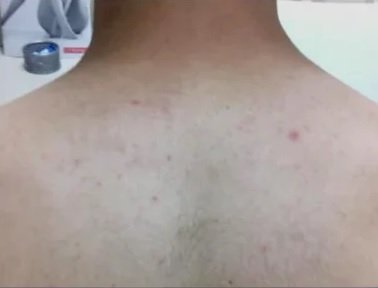 New Patients Special Offer ... 25% Off on first appointment
Leave your details and one of our experts will contact you!