a cosmetic treatment, which aims to restore a youthful appearance to the human face. Facial rejuvenation can be achieved through either surgical and or non-surgical options. Procedures can vary in invasiveness and depth of treatment.
Facial rejuvenation can be achieved through either surgical and/or non-surgical options depending on your comfort level and budget. With our wide range of treatments and therapies, there is something for every person, regardless of skin type or severity. During your initial consultation, our experienced clinicians will get to know you, finding out about your lifestyle, areas of concern and overall skin goals. Facial rejuvenation can give your skin the jump start it needs to unsurface a newer, younger and revitalised you.
Our procedures can vary in invasiveness and depth of treatment and with such a wide range of offerings there is something for everyone. Our experienced clinicians will work with your level of comfort and budget to find the best plan of action to start you on your facial rejuvenation journey.
New Patients Special Offer ... 25% Off on first appointment
Your clinician may suggest a restorative or advanced chemical peel that is a great and relaxing way to gently slough off dead skin to expose new fresh skin underneath leaving your complexion looking brighter and rejuvenated.
We also offer post facial treatment with gentle red light LED Therapy as a great source of energy direct to your skin. This will provide skin cells with the energy they need to kick start cell renewal keeping your skin looking plump from within.
Downtime experienced will depend on the type of facial you receive. We have a wide range of products that start from gentle and relaxing with little to no downtime, as well as more intensive products that require days to weeks of recovery and maintenance.
When it comes to the stronger chemical peels, the percentage of concentrated chemical present in the peels at clinics will be higher than those you may purchase off the shelf or online. This is so that our trained clinicans can use the best methods of application and removal to ensure a comfortable and safe experience for you to achieve your desired outcome.
Short for Fractional Skin Resurfacing, FSR does exactly as it's name suggests, resurfaces the skin. In doing so it improves overall texture using unique technology combining laser therapy and deep application of heat. As a result you will see a visible reduction in the appearance of pigmentation, scarring, wrinkles and fine lines. FSR is a relatively quick treatment with minimal downtime that is able to target collagen fibres deep within the skin while also promoting a smoother skin surface.
While not excruciatingly painful, we do suggest the use of a topical anaesthetic to increase comfort throughout the procedure.
You may notice some redness for about 3-5 days and feel tightness similar to sunburn, you may notice some flaking as the skin renews itself. We encourage clients to stay out of direct sun for up to two weeks as well as no chemical moisturiser or serums to be used for 3 days post treatment.
We recommend 3-4 treatments to see really effective results although you will notice results after just one treatment. Each treatment will usually have a 4-6 week recovery time before your next session.
LED light therapy is the process of converting light energy into cellular energy for natural, non-invasive skin rejuvenation. Through a combination of Red light therapy, Blue light therapy and infrared light therapy these wavelengths work for:
Anti ageing therapy

Wrinkle treatment

Scar treatment

Cellulite treatment

Acne treatment

Flaccid skin

Hair loss

Enhanced wound healing

Pigmentation
Not at all! The most you will feel is some warmth on your skin, most clients like to take a nap throughout this treatment.
LED Light Therapy is really a great treatment for anyone regardless of age, gender identity or skin colour. By utilising different lights and wavelengths, this machine is the gentlest and easiest way to work on your skin or hair concerns with little to no effort on your part.
Also known as hydrating fillers, skin boosters are micro injections of hyaluronic acid in combination with essential amino acids, vitamins, minerals and antioxidants formulated with the aim of stimulating new collagen and elastin.
While dermal fillers are injected under the skin with the purpose of plumping and "filling" from beneath, skin boosters are micro injections with the intention of providing hydration and essential nutrients directly to those areas that need it most. The booster is highly fluid allowing the injected ingredients to be administered smoothly without creating bumps or plump surfaces as expected.
Initial sessions are recommended at 3 week intervals, after which the results of skin boosters can last up to 6 months.
Also known as IV Therapy, Vitamin Infusion delivers vitamins, minerals, and amino acids directly into the bloodstream for maximum absorption and minimal waste. Providing nutrients from within helps to nourish the body at a cellular level which will in turn show through your skin.
With IV vitamin infusions, we can safely deliver larger doses that would not otherwise be tolerated orally. The most common vitamin infusions we recommend at True Skin are: Vitamin B, Vitamin C and Glutathione.
Anyone with specific skin or body concerns that is not comfortable with laser procedures or minor surgery who can tolerate an IV drip. Those with food allergies may find they could be lacking in certain nutrients that the body needs for optimal skin and hair rejuvenation and as such would also benefit from IV Therapy.
IV Therapy at True Skin is a half hour session.
*not recommended for all clients, when assessing your needs your clinician will take into account overall health and other lifestyle factors
MicroNeedling stimulates a micro healing response in your skin while a potent growth factor serum reinvigorates your cells with the strength they need for new collagen fibres to flourish. The result is youthful, rejuvenated texture and tone.
Our MicroNeedling treatment stimulates your cells whilst minimising the risk of micro tears in the surface tissue. Speak to one of our experienced clinicians today to boost your collagen & confidence
Before and after photos of Chemical Peel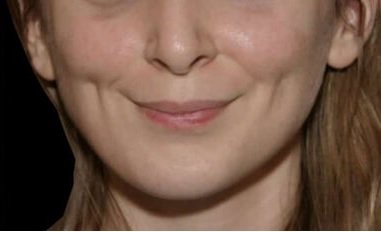 Leave your details and one of our experts will contact you!